10 Tips: Build an Award-Winning Commercial HVAC Website
I can't tell you exactly how many websites we've researched in the HVAC industry because we do it all the time. What I can say based on hundreds of them is that very few can be used as benchmarks.
Why?
For some reason, the HVAC industry seems to underestimate the power of a good website, and that goes especially for sales reps and contractors.
A quick search on some well-known companies in your area will serve as an example of what I am saying. You will see websites from a) companies that seem to have invested in marketing before and are now stuck in time, b) companies that have never invested in professional web design and are making basic mistakes that could be easily avoided, and c) companies that don't seem to care about marketing at all, forgetting that marketing and sales walk hand-in-hand.
But what is even worse than poor design is the lack of strategy. Basic information such as "who we are", "what we do" and more importantly "what can we do for you" is missing, and the content is confusing and, overall, not compelling.
Simply put, this is why you NEED a good website.
It will help you stand out among competitors.
It will generate leads, meaning more contacts coming to you which increases your chances of closing great deals.
If you're a sales rep, it will make you look good in manufacturers' eyes. It's a credibility tool, and you want that for negotiation purposes with the brands you already rep and the ones you are prospecting.
But HOW do you make a good website?
We put together a list of all the basics any HVAC website should have to be successful.
1. Website Load time
I'm sure you've felt the anxiety of websites that don't load fast. It's nerve-racking.
Your website should load completely in 2 to 5 seconds. After 2 seconds, the bounce rate increases significantly. Just so you have an idea, 40% of the people will give up on accessing a website that takes more than 3 seconds to load.
There are several free websites where you can check your load time, but KeyCDN is a free, popular and reliable website speed test tool.
2. Great Visual Appeal
Just like Armstrong did below, you need to make a stellar first impression…and keep it. Blue Corona found out through research that 48% of the people cited a website's design as the #1 factor in deciding the credibility of a business. THAT IS ALMOST HALF OF THE PEOPLE WHO VISIT YOUR WEBSITE!
Make sure that your website has professional images, is easy to read (avoid big blocks of text), uncluttered, and has consistency. What do I mean by that? That fonts, colors, images, buttons, logos, menus, and templates match and belong together.
And if you can invest in video, go ahead and include it on your website too. Images are worth a thousand words, and you can present the company in a much more interesting way. Note that video marketing also helps increase click-through rate and conversion rates.
Believe it or not, research shows that 62% of B2B buyers can decide on a purchase based only on digital content.
3. Useful Content Availability
Competition among companies online is as fierce as offline.
While offline you are scheduling lunch & learns, offering training, inviting customers and prospects to network events, online everyone is doing webinars, trying to rank first on search engine platforms, sending e-blasts, offering free inspections and gifts, etc.
What most people don't take the time to do is to generate good content, especially in the HVAC industry. The focus is so much on selling that inbound marketing strategies are being left behind, and that's a big opportunity for you to become a thought leader in your industry and to stand out among your competitors with content like the example below.
The best thing about it is that you already have all the knowledge to start writing content. It's your business, and you do it every day. Take time to generate interesting content and put it on your website. You can do it by creating a blog section, or a resources tab, or even just placing this content as a file that visitors can download after proving basic information such as name, company, and email – what we call lead capture content.
Here is a list of useful content you can create and include on your website:
–       Checklists
–       Cheatsheets
–       Templates (for proposals, comparisons, social media posts)
–       Resource lists
–       Project planners
–       Tutorials
–       eBooks / Audiobooks
–       Guides – "How to"
–       Reports
–       Infographics
–       State of the Industry reports
–       Predictions
–       Presentations
–       Case Studies
–       Waitlist
–       Product Catalog & Brochures
Now go ahead, make a list of what you can create under each category with the tools you have available, and get to work!
4. Efficient SEO
It is not the most pleasant activity to do, but it is certainly one of the efforts that impact your business the most when it comes to increasing awareness and the number of qualified visitors to your website.
Research shows that 93% of online experiences start with someone using a search engine platform such as Google and that Google's first-page websites receive more than 90% of Google traffic. Did you know that 3 out of 4 people who use Google will never scroll past the first page?
It takes time and effort to get there, especially if you're relying solely on organic growth and not paying for Google ads.
Here are some of the things you need to pay attention to when improving SEO for your website:
–       The keywords your target uses when looking for products and services that you offer, because you want to use them on your pages, on your headings, meta descriptions, slugs, alt+text images, etc. so your pages are going to be found easier because you are basically creating an ID or something equivalent to "tags" for them.
–       Link building, which means connecting your website to relevant sources. You can create internal and external links, meaning that you can link content between different pages on your website that are somehow related, and also connect your pages to related content from outside sources, such as HVAC publications like ACHR News.
When you generate a lot of content about a subject and connect them all, you build what we call link authority, which will help you to be perceived as a thought leader in that particular subject. Search engines understand that the more you write about something, the more knowledge in that particular area you have.
–       Switching to HTTPS, because it proves to Google and other search engine tools that your website is safe and can be crawled to be ranked. If you have an HTTP page, Google will not consider your page secure when it comes to data transport.
–       Quality content, because search engines consider dwelling times when ranking pages, meaning how much time people spend on a certain page. High-quality content keeps visitors on your page for longer periods.
5. Navigation
Easy navigation will help people move smoothly into the customer journey and will also keep them for longer on your website, which you just saw that helps improve SEO.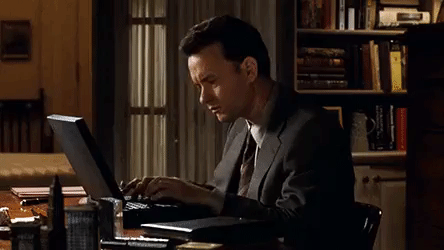 If you have clear directions to your visitors, offer good quality content, and don't make them confused or lost, why wouldn't they engage with you?
Remember that most likely they found your website because they were looking for something you offer that was already interesting to them.
Show them what they were looking for right off the bat and capture more leads. It's that simple.
6. Contact Information
Provide CLEAR information on how people can get in touch with you. That includes address, phone number, email, and even a contact form. Why? Because you are not a shady business.
You have credentials, and people can contact you whenever they feel comfortable with doing so. Remember that every person who contacts you should receive a response, even if for some reason you cannot help them as expected.
Sometimes a visitor will enter your website from another state and ask you for a product or service that you have, but you are not in the area. Don't just leave them hanging, "treat others the way you want to be treated." Send an email thanking them for the contact but saying that you are unable to assist them at the moment for XYZ reason(s).
If you want to even go one step further and give them a pleasant experience with your brand (so they can eventually recommend you), reply with the information of the company they could contact to meet their needs.
7. Mobile Friendly
Many of your customers are using mobile devices, going to meetings, conferences, training, and job sites. Downloading the framework to make your website mobile-friendly is easy, and there are free tools out there to do it.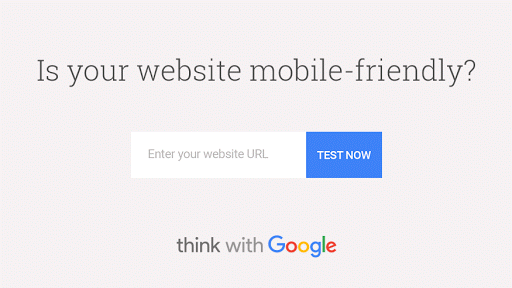 Google gives priority to mobile-friendly websites, and it's just standard practice that your competitors might already offer anyway…you don't want to be behind or, even worse, upset your customers due to a bad mobile experience with your company.
Check how mobile-friendly your website is here.
8. Links on Social Media
Here I will recommend you to take 4 important steps into attracting more visitors to your website and increasing your base of followers at the same time.
First, link all of your social media profiles to your website, as Midwest Machinery did above. One of the best ways to do it is to create a website with a header or footer that will be displayed on all of your pages.
Second, ensure that your social media posts point back to your website. You can achieve this by including links to your website in every post. This will help you increase website traffic.
Third, you can make your life easier by having your social media content being posted on your website through a "latest posts" section, all automatic and with zero hassle. This is great for SEO because search engine tools understand that your website is being constantly updated with fresh content and will rank you better.
Last, create a couple of CTA's (Calls-to-action) on your website that says "FOLLOW US ON SOCIAL MEDIA", and also include buttons that take people there at the end of your blog posts. Sometimes header and footer can go unnoticed, and if you're trying to build a solid base of followers, it is worth it the extra effort.
9. Reputation
Case studies, customer testimonials, project galleries and everything that you can gather to show materialized work, great results and happy customers contribute to your reputation. Include as much as you can of this type of content, as FAS Service did here.
However, remember that brands don't create meaningful connections by saying "look at me, look at what I did." Instead, emphasize your customer, and thank them for trusting you to do the job and for the partnership you have.
10. Start From the Beginning
Some companies rush to see the looks of their website and end up with a big headache.
BEFORE you start designing your website, think of all the pages you would like to have on it, and WRITE ALL of the content for them.
If you design beautiful wireframes and try to fill the design with copy and content AFTER, you're setting yourself up to fail and it will take you a lot longer to get to a satisfactory result.
Only when your content is approved should you move on to design your wireframes.
This is an important step to strategize how the content will be delivered on each page. Creating wireframes will allow you to exercise several ways of delivering your content a lot easier than if you were making changes to the mockups.
Spark is the only company you'll need to plan and execute a proper commercial HVAC website. We have experience working with many manufacturers, rep firms and engineering companies. Contact us today to start the process of ensuring your marketing is done right the first time.