Have More People Signing Up for Your Event With These 5 Tips
If you work in construction, chances are that you will need to organize a couple of events throughout the year to prospect, entertain and retain customers. These events can happen for many reasons: introducing a new product line, strengthening the relationship with stakeholders, promoting the latest manufacturers' innovation, developing networking, etc.
If you go into panic mode at the thought of trying to organize and get RSVP's to your next big event, this post is for you.
Follow these steps and you'll be less stressed and have more time to focus on (food, drinks, ambiance, music, parking, name tags, etc.) to provide your guests with a pleasant experience.
1. Chose a Theme
This will make your life SO much easier. Why? For 2 reasons. First, it will open your mind and allow you to create an entire campaign in a heartbeat. Second, a theme ties all your efforts together allowing viewers to "connect the dots" and realize that all of your messaging is related.
In an ideal world, you would send a message to your target and the person would take action right away. This is not how it works in real life. People are bombarded with thousands of messages every day, and they are only capable of grasping a fraction of them.
That's why we recommend the "Rule of Seven," an old marketing adage that says that a prospect needs to see or hear your marketing message at least seven times before they take action and buy your idea.
So let's say your event is for contractors, and you're launching a revolutionary product that cut installation time and labor expenses in half. And let's choose the theme circus just for the sake of example.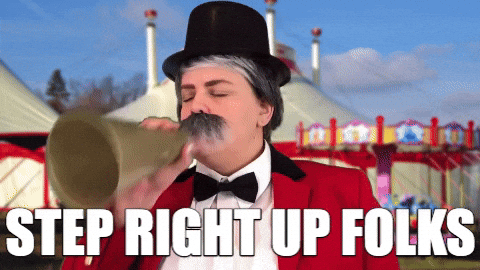 Grab a pen and paper and start to write how you can connect both. Let your imagination flow and don't limit yourself….treat it as a big brainstorm, just like this:
Contractors are having to juggle service projects either because of a technician shortage or because their service team cannot be everywhere at the same time.
They feel like clowns trying to sell products that have no real advantage over competitors' offers.
They feel like lion's tamers every time a customer calls because a project is delayed, or the equipment was not delivered on time, or parts are broken.
They would love to see the greatest performance the HVAC world has ever seen and all the tricks your new solution has to make their life easier.
Ok, you get the point. From this moment on, you can create compelling messages and visual identity for all of your communication efforts without the hassle of having to think about something different every single time you need to send another email or create one more post.
2. Create a Registration Page
Once you have your theme, create a landing page on your website. The landing page goal is mostly for registration, but I'd like you to think of it as an opportunity to "sell" your event.
People have pretty busy schedules, and they will not leave the comfort of their homes to go to "just another sales event." Here is the space you have to prove your event will be fun, that they will learn something new, make new connections, eat great food and open doors for many business opportunities.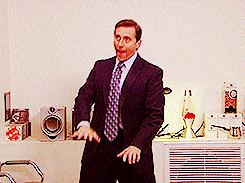 Take the circus example above and talk about the magic show you'll have, the barbecue on the grill, the prizes they can win, etc.
Remember to include the basic event information:
Who is hosting
The purpose of the event
When and where it is going to happen
All the main attractions
Why people should go
Who is sponsoring (if it's the case)
Link to download tickets or form to register
Once someone registers, send a confirmation via e-mail with all the essential info again, a calendar invite and then move to the next step.
3. Set Up E-blasts
Your first email will be to your current database, inviting them for the event with a link for the landing page where they can register. Why? Because you can always expand your business with your current customers. In fact, when it comes to marketing, it takes less investment to sell to the same customer than to attract a new one – unless your customer had a bad experience, then it would cost about 10x more to try to win him back.
After you send that post, schedule a few reminders – be careful to not overdo it. Find a good reason for each time you contact your target, such as limited time to get the tickets, final days to register, a special bonus for early registration, etc.
Create enticing headlines and don't forget that your e-mail subject is another opportunity for you to make your target open it.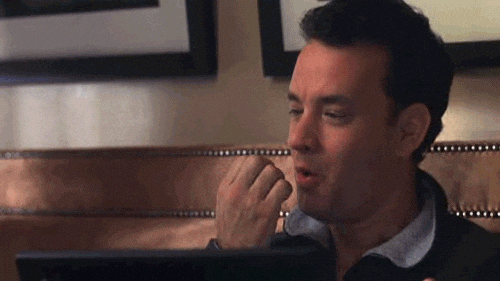 4. Create Social Media Posts
Instead of creating one post per day, plan them ahead of time. Make them all at once, and have them scheduled ahead of time. If you use an automation tool such as Hubspot, Hootsuite, MeetEdgar or SocialBee, your work will be much easier than if you do manually. If you are scheduling manually, STILL create a schedule and set up notifications on your computer so you won't forget to post regularly.
Considering that Rule of Seven, I'd recommend that you create at least 7 different posts. You can make a generic one announcing the event, another announcing the highlights of it, and then create more specific ones, which can be thanking the sponsors, countdowns, announcing the presence of someone special … Remember to include the link to your landing page in ALL of your posts, and keep it short and simple.
5. Print Out and Deliver Invites in Person
If you think only digital marketing tactics will do the job, I'm sorry to inform you it won't. Events are important occasions, and you want to make all of the people you're inviting feel like their presence is very important.
Print out invites and deliver them in person if you can – use your sales team for it, it's a good reason for them to visit the customer anyway! If not possible, mail them with a personal note, and follow up with a phone call the following weekend to emphasize that you would enjoy seeing them there.